Book Title:

Foundations for Assisting in Home Care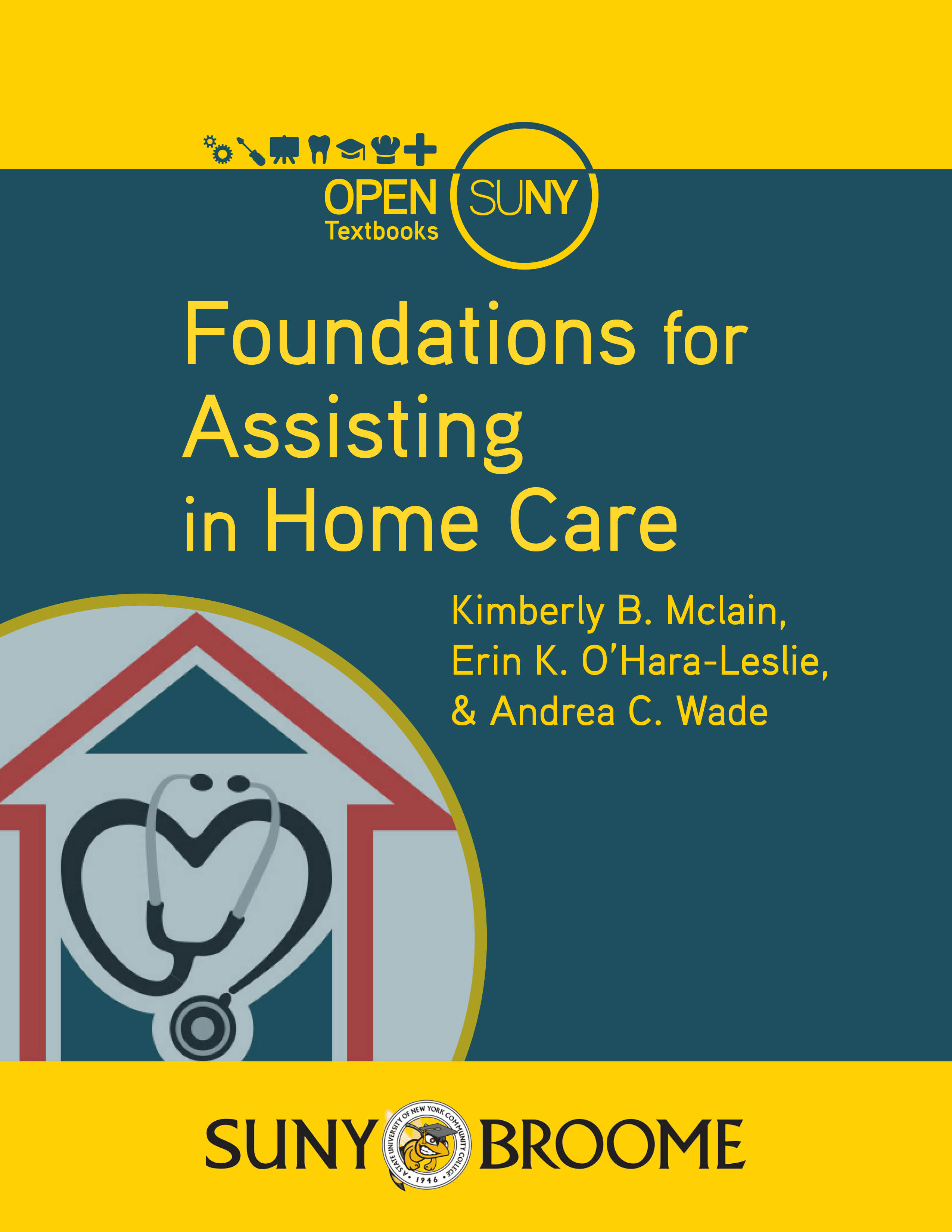 License:
Creative Commons Attribution
Book Information
Book Description
This course is intended as a self-study course for those interested in exploring a career as a Home Health Aide or Personal Care Aide. This Open Educational Resource (OER)  consists of 12 chapters which provide an overview of the responsibilities of the home health care worker. It includes the concepts and skills involved in working with patients with mental illness, developmental, and physical disabilities throughout the lifespan from infancy to death. Topics covered include nutrition, food planning, budgeting, safety, infection control, basic first aid skills, the use of proper body mechanics, and the provision of personal care. The text includes reading materials, interactive games, quizzes, and videos. This text will help introduce those interested in pursuing a career in the home health field to the basic knowledge and skill competencies required of a Home Health Aide and Personal Care Aide.
License
Foundations for Assisting in Home Care by Kimberly B. McLain, Erin K. O'Hara-Leslie, Andrea C. Wade is licensed under a Creative Commons Attribution 4.0 International License, except where otherwise noted.
Subject
Medical profession